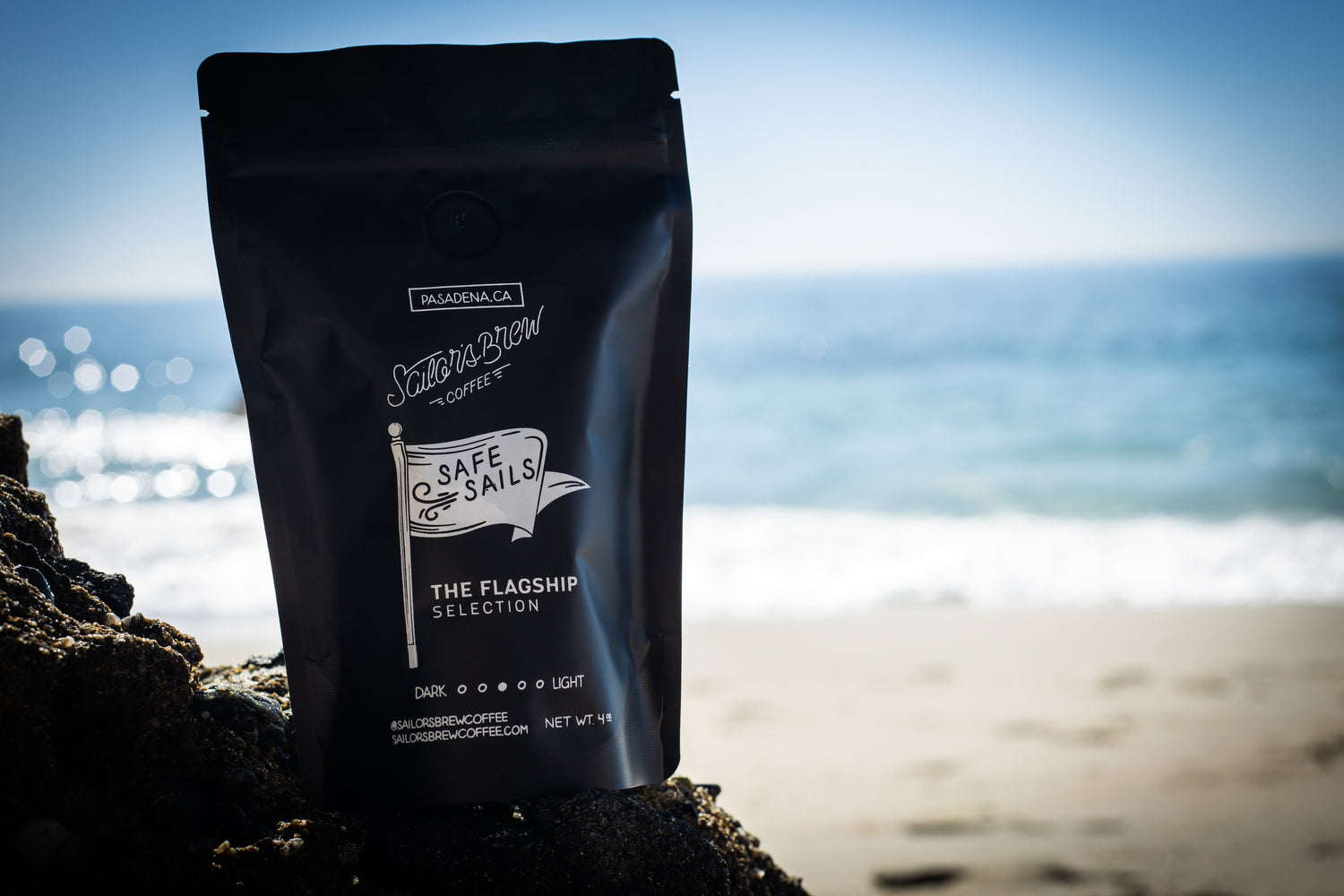 The Sailor's Brew Coffee Flag Ship Selection, is a quarterly rotation of rare exquisite coffees.
This quarter's coffee is an organic
Ethiopian Shenta Wene Carbonic Maceration.
This particular coffee derives from the Sidama region of Ethiopia and is a product of the Testi Ayla washing station, one of the few independent stations in the area. The unique characteristic of this coffee is the process it undergoes. 
Carbonic Maceration is the process in which the whole coffee cherries are placed into airtight tanks for a 24 hour period.  During this time, the coffee cherries are deprived from oxygen and air circulation which creates a fruity jam bath environment for the coffee seeds. Once extracted from the tanks, the coffee cherries are gradually dried in shade over a three week period. The resulting coffee is one that embodies a very unique flavor and tasting experience, one of tropical fruitiness, that could only be best described after personally experiencing it.
Grown between 1.03 to 1.13 Nautical Miles above sea level
Process: Natural / Carbonic Maceration 
Harvest: November - January
Varieties: Kurume 
Flavor Profile: Berry jam and tropical fruitiness 
Food Pairings: Try pairing with dark chocolate to bring out the tropical fruit flavor. As with our other Ethiopian coffees, citrus based pastries will greatly complement this coffee.